Knives Differ in Design for Different Uses
Every serious outdoorsman or woman needs good knives. Excellent, affordable knives are available for every outdoor sport.
Knives are the tools every hunter, fisherman, or bushcrafter must-have. According to Keith McCafferty, in his article, "Knife Skills," (Field & Stream, December 2008 / January 2009), there are four essential categories of knives: survival/hunting knives, boat knives, multitools, and fillet knives.
Knives for Survival (Bushcrafting) and Hunting
The bushcrafter should select a knife with a four-inch blade of high-quality, tempered steel. For maximum strength, the tang, or part of the knife that runs from the blade down into the handle, needs to run the full length of the handle and be held securely by multiple rivets. The knife should be light, with a hilt, or handle, made from wood, bone, or textured rubber. A hole at the butt end of the knife allows for a leather cord to be passed through, allowing the knife to hang from the wrist. Hunters may prefer models with gut-hook blades for easier game dressing. A good, affordable example of a survival/hunting knife is the Pro-Line Alpha Hunter by Buck.
Buck Knives 656 Pursuit Pro Fixed Blade Hunting Knife
The Gerber Gator Bell & Carlson drop-point knife is another good choice, and it has the additional feature of a completely metal-
free handle for a warmer, surer grip. Both are in the $70 to $90 price range.
Boating Knives Feature Serrated Blades
McCafferty explains that a good boat knife should have a partially serrated blade for cutting rope easily. He also points out that the knife should be quickly accessible, and suggests wearing it on the belt in the middle of the back so that it can be reached with either hand. He recommends the Spyderco Salt 1, with a serrated edge.
This knife sells for a little more than $50. Gerber's Big Rock Knife, at around $40, is an even more affordable choice.
Multitool Choices
These fall into basic types, the Leatherman and the Swiss Army Knife. Both types feature multiple blades and tools for cutting, driving in screws, opening cans and bottles, and a variety of other tasks. The advantage of the Swiss Army type is that it folds into a smooth oval shape that rides comfortably in a pocket and feels good in the hand. A Leatherman, though, provides a more powerful set of pliers, which come in handy for removing fish hooks.
The Wenger Evo 16 Swiss Army Knife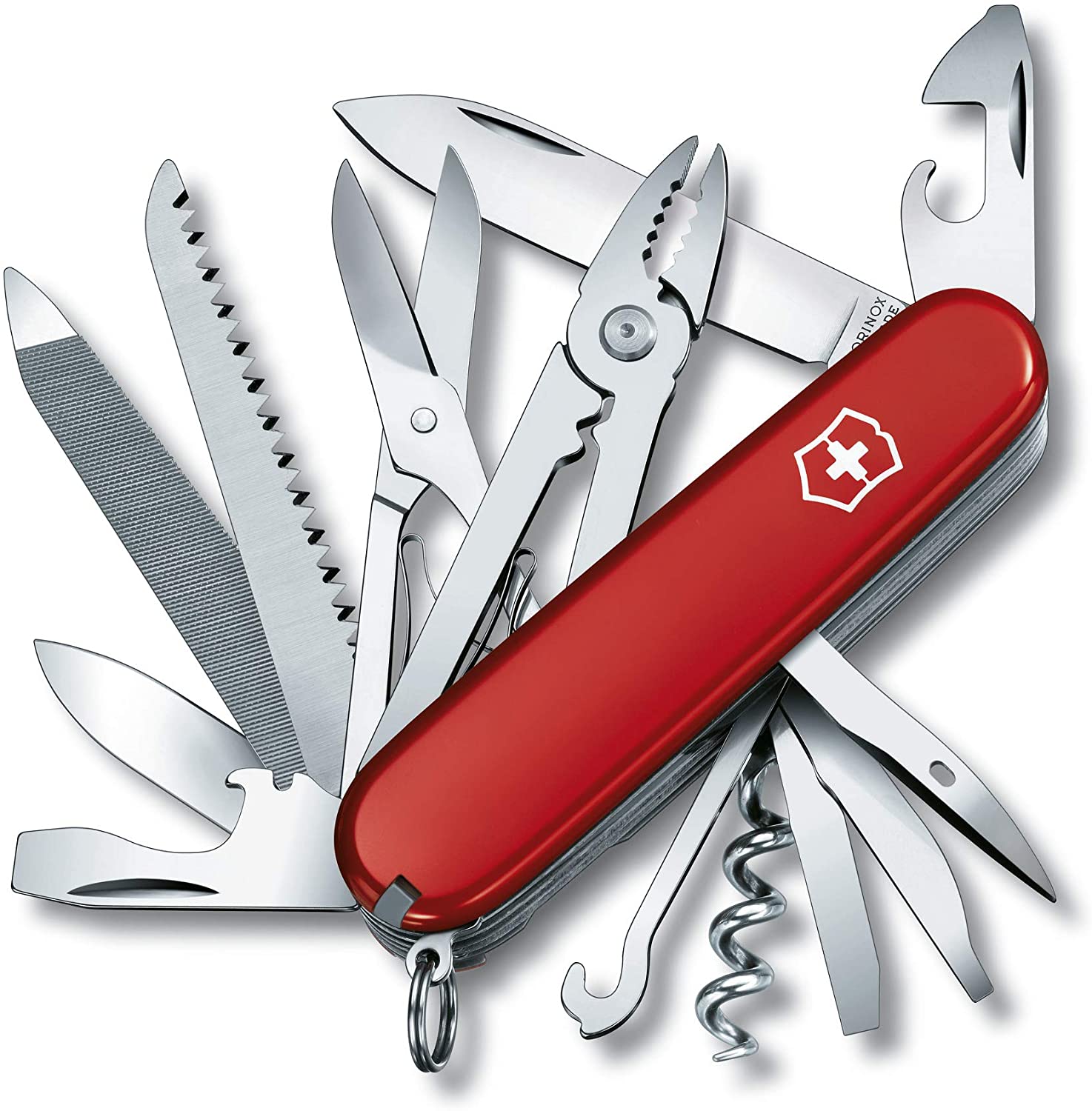 Check Prices
Swiss Army knife is very practical and has ten implements and fourteen functions.
The EvoGrip S54, with eighteen implements capable of thirty-one functions, is around $100.
Leatherman Charge TTi
Leatherman and similar multitools can range from more than $100 for the Leatherman Charge TTi with titanium handles.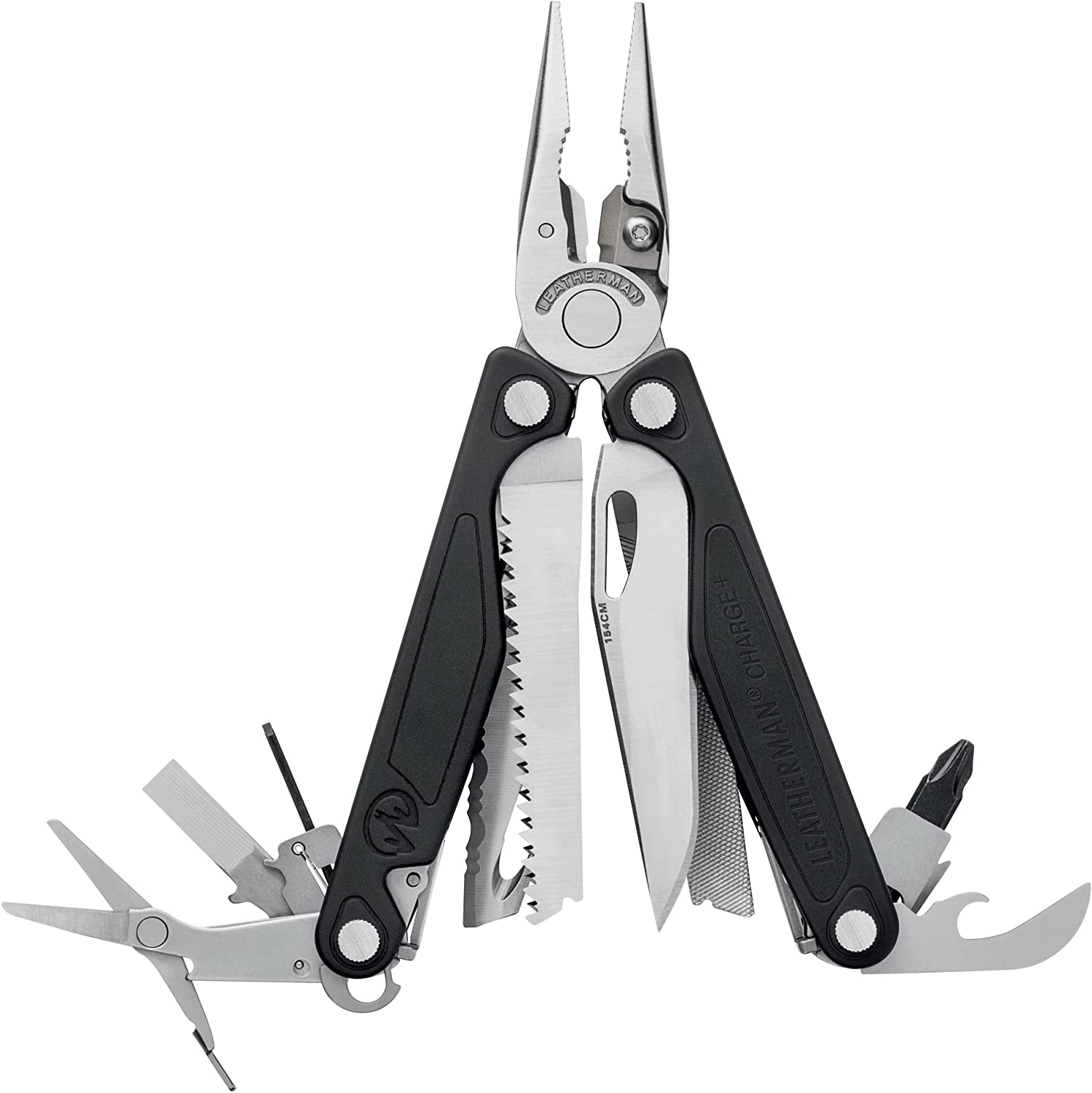 Check Prices
The Leatherman Charge TTito less than ten dollars for generic models that can also give years of good service.
Every Fisherman Needs a Good Fillet Knife
A fillet knife has a thin, flexible blade, eight to ten inches long. Whether the angler chooses a knife such as the Alaskan Guide Fillet Knife by Buck, priced at around $130.00



Check Prices
One of Rapala's less expensive but no less effective designs, the fish will be just as tasty. American angler, Rapala, Mister Twister, and other manufacturers also make electric fillet knives priced between $25 and $90.
Choose the Knife to Fit the Need
Whether hunting, fishing, or bushcrafting, there is a knife to fit the need and the budget. By considering the types of tasks that are to be performed and the features of various knives, the outdoorsman or woman can select a knife that will provide years of reliable use.